Products
»
Fire Protection
Fire Protection
Ancillary Products
We stock a full comprehensive range of fire safety ancillary products, vital for your safety in emergency situations, including;
Alarm Bells
Escape Ladders
Extinguisher Cabinets
Extinguisher Stands
Extinguisher Covers
Extinguisher Transport Brackets
Extinguisher Wall Mounting Brackets
Fire Buckets
Fire Points/Stands
First Aid Kits
Mini Extinguishers
Panic Bolts and Latches
Fire Blankets
Fire blankets are made from fire resistant materials including fibreglass and wool, the material is then chemically treated so as to increase their fire resistance. All fire blankets are stored in quick release containers. Fire blankets are quick and easy to use, they work by smothering a fire, so starving it from oxygen.
Fire blankets add extra additional safety to coincide with fire extinguishers, they are ideally suited but not solely useful in a kitchen environment, they can be used for waste bin or grease fires, but can be used to wrap around a person if their clothing was on fire.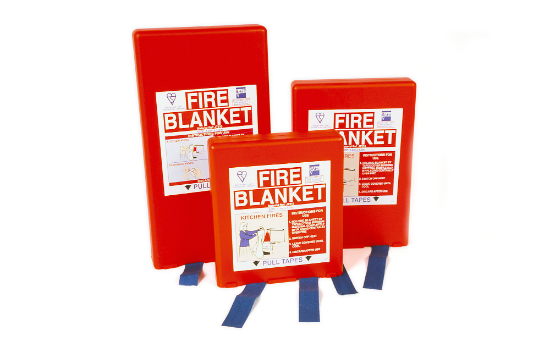 GET A FREE QUOTE
We have been fully satisfied with Guardian Fire Protection for over 10yrs and we would not hesitate to recommend them.
Solihull
FEATURED
PRODUCT
Installed by expert engineers
Next day delivery
Price Match Guarantee